Ara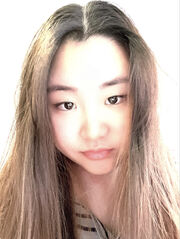 Ara (Korean: 아라) is an Australian trainee under YG Entertainment.
Career
2021- Kingdom: Legendary war
It was discovered that Ara was originally supposed to be featured as a dancer on MNET's show Kingdom: Legendary War, however, could not due to COVID.
2021- Girls Planet 999
During the second quarter of 2021, an insider had revealed that Ara had rejected the offer to compete in MNET's survival show, Girls Planet 999.
Gallery
Trivia
She was originally scouted in a shopping mall by a staff from JYP Entertainment.
She was born and raised in Queensland, Australia.
She is bilingual, fluent in both English and Korean.
Fans state that she is a rising trainee with fan-made videos reaching over one million views.
Her nickname created by fans and viewers is 'ace ara' implying she is the ace trainee of YGE.
It is believed that she would debut as the main/lead dancer and center in YG's upcoming girl group
(Update) she is rumored to be moving to HYBE Labels.
Fans are desperately wanting her to join the upcoming Be:Lift survival show, I-Land 2 due to the circumstance of Girls Planet 999.
She has talent in the fashion industry.
Socials
Ara's Instagram: @lesoyaraellx (however it is private).
Fans state that she would reactivate her account once her contract ends with YGE (when or if she leaves).

References
1 area.ygngg: All-rounder trainee Ara from YG Ent revealed
3 aratraineestan: ara trainee facts, did you know
4 twt: babybaemon: introducing ara